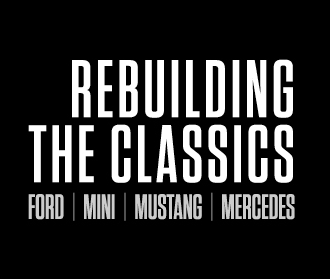 Welcome To Magnum Classic Car Panels
---
Magnum Car Panels are an independent UK manufacturer of classic car replacement body panels. Creating exact replica panels is something we've been doing successfully for over 44 years.
Each part is reproduced from the original panel, designed, cast, milled, pressed or formed and painted for the closest match to factory in the market. With every element made individually with exceptional care and attention to detail, contributing to the overall impression, durability and suitability for every restoration or repair.
Take a look at our varied range of panels with hundreds of press tools for classic Fords, Minis, Mercedes, Volkswagens and Mustangs. All in easy reach, delivered direct to your door from a Magnum Car Panel stockist, located throughout the UK, Europe, Canada, Australasia & America.